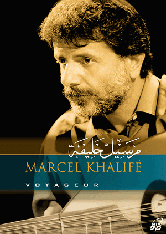 Marcel Khalife – VOYAGEUR (TRAVELLER) DVD Movie NTSC
Peter Herbert – A Portrait in Music
"Peter Herbert – "A Portrait in Music" a 20 min road movie by photographer Gerhard Klocker, continous soundtrack with music by Peter Herbert. Shot in New York City and New Mexico 1999, cars in use: Cadillac1976 (NY), Toyota pickup truck (NM). Available formats: 16 mm, Beta.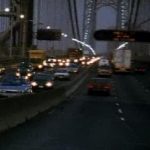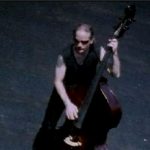 Film stills: © Gerhard Klocker/Bregenz
www.gerhardklocker.com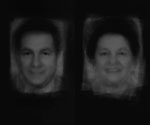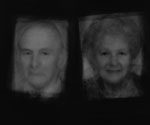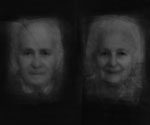 Film stills:
© Elisabeth Kopf/Baustelle/Wien
Filmrequiem
Music for 16 basses (8-channel surround sound)
by Peter Herbert © 1999 AKM/SESAC, Aziza Publishing, NYC
Percussion grooves played by Steve Shehan on Peter Herbert's bass Based on the film-installation Filmrequiem by Elisabeth Kopf
Premiere performance: December 31, 1999 at ABF Center Feldkirch/Austria
Elisabeth Kopf assembled 2 black & white 8 mm filmloops (each between 10 and 12 sec. long) with photographs of pictures of obituary-portraits in a way, that each frame is a different portrait, but the eyes are always in the same place, creating an image of always changing contours. The 2 loops are one female, one male. In the course of the performance those 2 images slowly move on top of each other until they become one and move in opposite direction again.
Peter Herbert created a piece which takes you 'inside' the bass, multiplied manyfold. The audience experiences the music from the 8-channel surround sound setup, and Herbert's music is carefully constructed responding to the visual aspect of the performance with placing the basses in groups and ever changing positions. For the future he plans a live performance with 24 basses set up in a huge circle.
This piece was commissioned by the 'ABF-center' in Feldkirch/Austria, a social institution, that creates work places for homeless people.